Best Coupon Themes
Create amazing coupon websites using WordPress, coupon themes and our integrated datafeed plugins.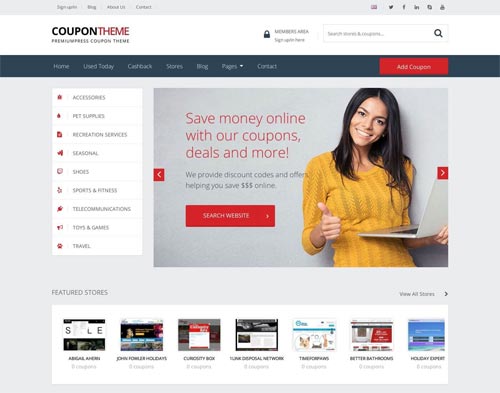 CouponTheme by Premium Press
Feeds4 released our latest plugin update for CouponTheme by Premium Press formerly known as CouponPress.   Our newest plugin supports WordPress 5.2.2 and CouponPress 9.x.
Download our CouponPress plugin from our downloads page in the Publisher Portal.
Supported Themes
Supported themes are the best coupon themes that we have plugins built for.  Every supported theme is ready to begin importing coupons immediately.
Other Themes
Other themes are coupon themes that we do not have plugins built for but look like quality themes that you may want to explore.  These themes have not been tested and your developer may need to code a custom plugin to import our APIs.